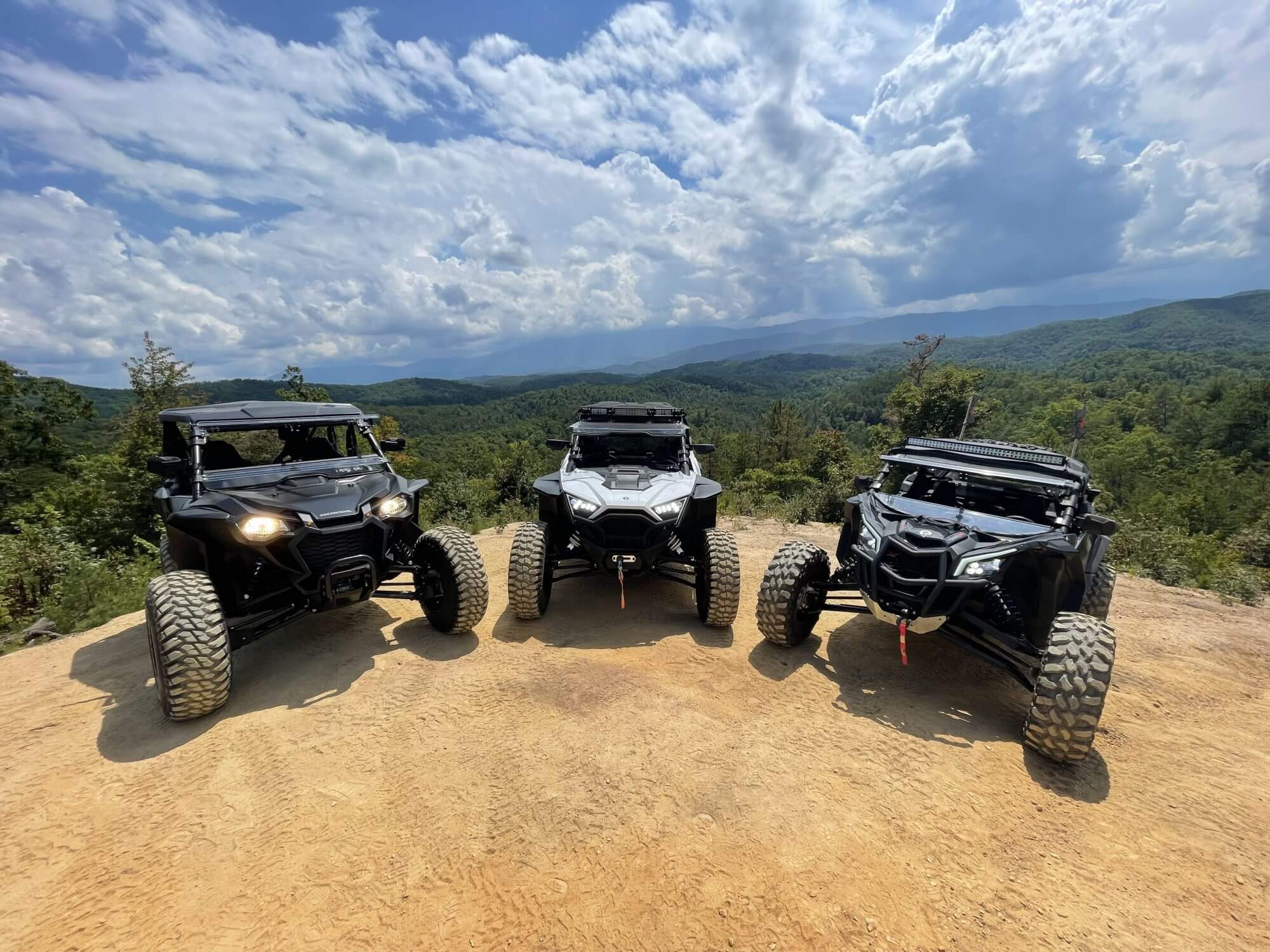 Our 1.5 hour guided tour is a true OFF-ROAD experience. With mud, creek crossings, steep hill climbs, and beautiful views, our 350 acre private mountain has it all!
We welcome all ages to ride, but you must be 18 years old to drive. We have machines that fit each group, whether you want a 2 seater, 4 seater, 6 seater, or a high powered Can-Am 1000 turbo, we have it all.
Choose from our Standard UTVs or our Premium UTVs, which are top-of-the-line units with more power and Bluetooth radios.
Our guided-off roading thrill-seeking UTV tours start at only $299 per vehicle for a 1.5-hour action-packed, one-of-a-kind experience. We offer six tours a day, starting at 9 am and continuing at two-hour intervals (9am, 11am, 1pm, 3pm, 5pm, 7pm). Please note, hours can vary depending on time of year. 
· No insurance necessary
· Standard UTVs: $299 ($363 after tax) (no speakers)
· Premium UTVs: $399 ($470 after tax) (speakers)
· Medium Speed scenic tour